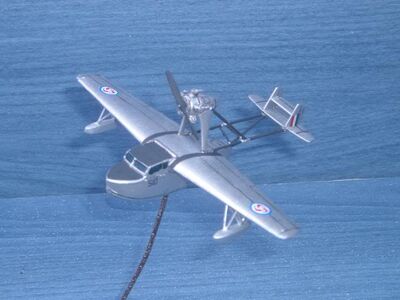 "Dolphin 1" is an Anguillan police and armed forces aircraft donated and maintained by a local millionaire. It was procured in kit form by the millionaire at a sale of ex-Russian equipment as a project for his son. Shortly after the procurement the millionaire's son was arrested in the US on drugs charges and after the '91 Disaster it is assumed dead. It has since been donated to other more useful pursuits.
Ad blocker interference detected!
Wikia is a free-to-use site that makes money from advertising. We have a modified experience for viewers using ad blockers

Wikia is not accessible if you've made further modifications. Remove the custom ad blocker rule(s) and the page will load as expected.